On this week's episode of The Art Angle with Andrew Goldstein, Burning Man co-founder and photographer Will Roger conveys the magic of the (almost) anything-goes cultural festival.
Today, practically everyone on earth knows about Burning Man, the countercultural extravaganza that draws tens of thousands of true believers to a barren landscape in Nevada's Black Rock Desert every August to create a temporary city full of monumental art installations and mind-expanding experiences. But far fewer people know that this zeitgeist-shaping powerhouse was created by a small group of artists in the California Bay Area as an ad hoc beach party with a few big ideas under the surface—and one very important cobbled-together sculpture going up in flames at its end.
One person who knows the story intimately is Will Roger.  > Listen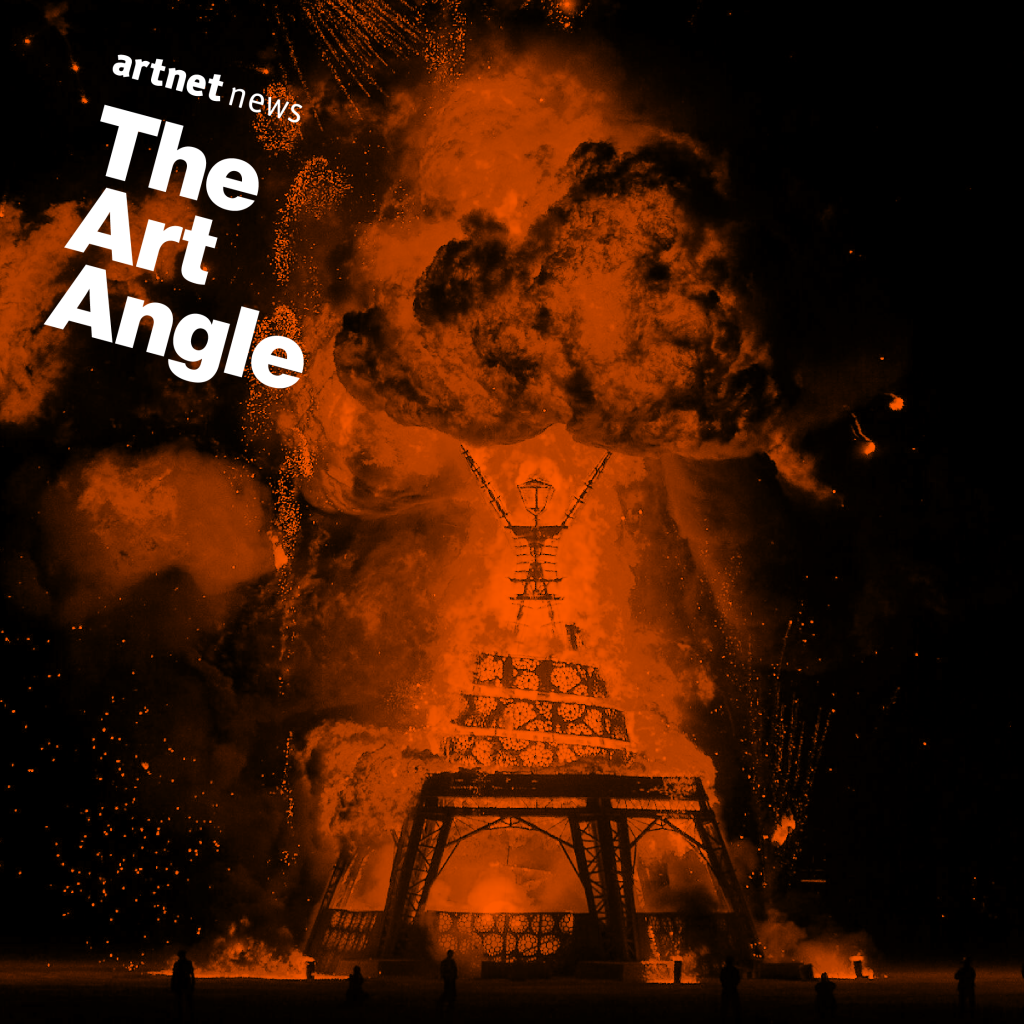 Featured Image: Burning Man aflame. Photo: Daryl Henderson. Image courtesy Artnet News.