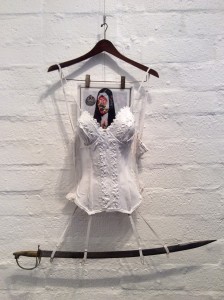 Ali Fathollahi is an Iranian-American artist based in Las Vegas.
All his experiences, from being an expatriate of Iran to moving from city to city, have influenced his work and inspired him to create more than "beautiful."
He has a bachelor's degree in graphic design and a master's in fine art from the Azad University in Tehran. This coming semester he begins at UNLV for his second master's degree.
The Sin City Gallery is showing his latest exhibition, Adolescence, from August 4 through September 24, 2016.